What vitamins do we need in winter?
When the temperatures drop and the sky is overcast, the immune system is particularly challenged. Flu and cold viruses spread and attack the immune system. Therefore, in winter, the cold season, it is particularly important that the body is supplied with the right vitamins. If you want to get through the cold season in good health, you have to take care of your vitamin balance.
The body needs all 13 vitamins
The vitamins in our body all have different vital tasks. Vitamins are so-called micro-nutrients that are basically absorbed through food. The body cannot produce most vitamins itself and is dependent on a balanced diet. The body needs all 13 vitamins for different tasks such as bone growth or well-being.
The immune system must be strengthened in winter
Vitamin C is particularly important for the body in winter. It ensures a healthy metabolism and builds up the immune system. It protects against cold viruses and is found in citrus fruits, apples, broccoli and other foods.
Vitamin A is also important in winter. It ensures that enough light is absorbed through the eyes. This is particularly important at dusk and in cloudy weather. Light stimuli are processed better. Vitamin A also helps to strengthen the immune system and the mucous membranes. It is contained in foods such as beetroot or Brussels sprouts.
The body stores vitamin D from the summer months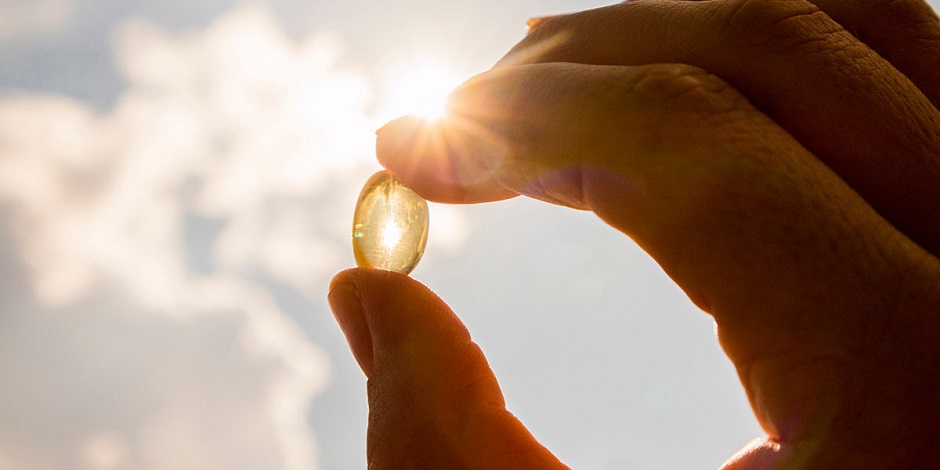 The vitamin D requirement should be saturated, as vitamin D ensures that muscle and bone strengthening function properly in winter. Vitamin D is a hormone and is largely absorbed through sunlight. Small amounts can be absorbed through fish and also egg yolk.
How much vitamin D is needed per day in winter cannot be answered in a general way. The body can store vitamin D produced in summer and use it in winter. Since the sun is rarely visible in winter and people spend a lot of time indoors, it is recommended for many people to take a vitamin D supplement. Vitamin D supplementation to ingest.
You want all-round harmless food supplements to feel healthy? Then click here:
https://fuehldichwohl24.de/fuehldichgesund/
You want all-round harmless food supplements to feel relaxed? Then click here:
https://fuehldichwohl24.de/fuehldichentspannt/
You want all-round harmless food supplements to feel fit? Then click here:
https://fuehldichwohl24.de/fuehldichfit/
As feelgood24 we offer you food supplements made in Germany and tested in laboratories if you have to do without food with zinc for a variety of reasons. We do not only focus on the need for additive-free food supplements in top quality.
We also take into account people for whom some ingredients may be critical and produce numerous lactose-free, soy-free, gluten-free, GMO-free, palm oil-free and alcohol-free food supplements.
If you need products for dietary supplementation / nutritional supplements, you should definitely not assume that they are all free of additives and colourings.
Food supplements are a form of delivery for people who pay special attention to their health and are therefore careful with their diet. For this reason, they naturally expect the food supplements they take to be completely harmless.
Visit our online shop now and take a look at the wide range of products that we offer you as fühldichwohl24 in top quality. We rely on two brands that are very popular on the market. Thanks to VITA1 and ZeinPharma you have a large assortment and no wish remains unfulfilled. From vitamin C capsules to vitamin D capsules, you will find high-quality and sensible food supplements in top quality.