A balanced diet ensures that we strengthen our immune system and maintain our health. In times of stress and hectic, some people neglect their diet, so deficiencies can occur. Get vitamins for energy and to support the immune system. Vitamin C, for example, is essential for a strong immune system.
Build up the immune system
The supply of fresh fruit and vegetables is so diverse in our modern times that a vitamin C deficiency should actually no longer occur. The recommended daily amount can usually be reached without any problems. With a balanced diet, you get enough vitamins for energy and resistance.
But stress and a busy schedule tempt some people to neglect their diet. In addition, pregnancy and breastfeeding or even smoking have an influence on vitamin C status.
Consequences of vitamin C deficiency
A severe consequence of vitamin C deficiency is the so-called sailor's disease - scurvy. This manifests itself in symptoms such as weakness, fatigue, muscle weakness and immune deficiency. In the case of advanced vitamin C deficiency, delayed wound healing, bleeding gums, water retention in the tissues and joint pain become apparent. In the worst case, bone and joint changes can occur.
What helps against joint pain?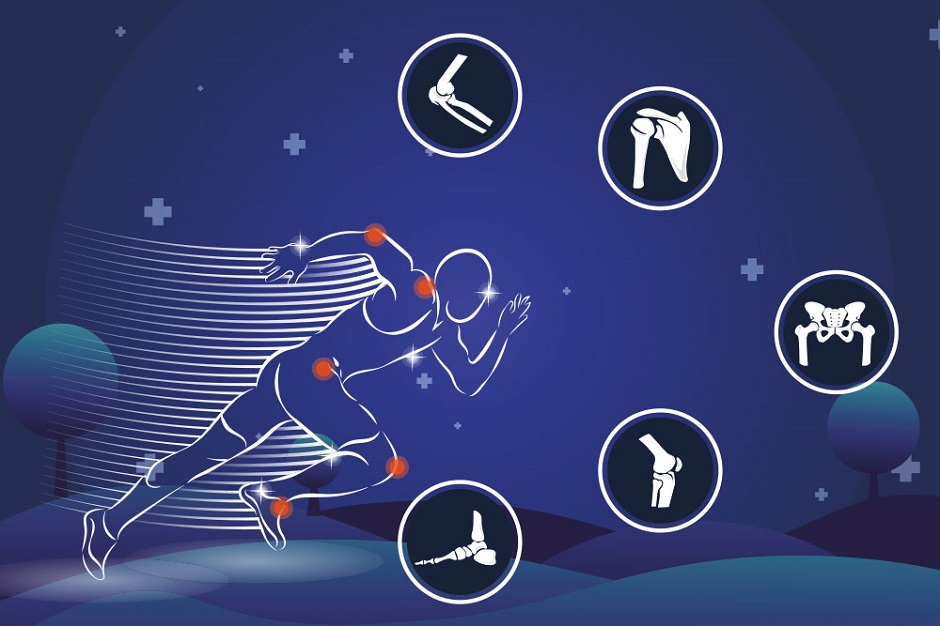 Pain in the joints can occur in the hip, shoulder or knees, and it often considerably limits the quality of life. With targeted treatment, anti-inflammation and pain relief can be achieved, often a targeted application of heat helps. If you don't want pain to occur in the first place, you can take targeted preventive measures.
A balanced diet in combination with food supplements and individual vitamin preparations play their part in keeping the body healthy. Discuss with your doctor whether and to what extent vitamin supplementation can help you. As feelgood24 we offer you vitamin C capsules from VITA1 and ZeinPharma, which is lactose-free, gluten-free, GMO-free and contains no artificial preservatives.
As fuehldichwohl24 we offer food supplements that are suitable for vegans and vegetarians. People with intolerances or allergies can also find food supplements that they can take with confidence. Even people who consciously abstain from alcohol or genetic engineering will find the right food supplement for safe intake with us.
You want all-round harmless food supplements to feel healthy? Then click here:
https://fuehldichwohl24.de/fuehldichgesund/
You want all-round harmless food supplements to feel relaxed? Then click here:
https://fuehldichwohl24.de/fuehldichentspannt/
You want all-round harmless food supplements to feel fit? Then click here:
https://fuehldichwohl24.de/fuehldichfit/
As feelgood24 we offer you food supplements made in Germany and tested in laboratories if you have to do without food with vitamin C for a variety of reasons. We do not only focus on the need for additive-free food supplements in top quality.
We also take into account people for whom some ingredients may be critical and produce numerous lactose-free, soy-free, gluten-free, GMO-free, palm oil-free and alcohol-free food supplements.
If you need nutritional supplements or vitamin preparations, you should definitely not assume that all nutritional supplements are free of additives and colourings. Not all supplement manufacturers position themselves for certain groups who, for example, eat a vegan or vegetarian diet or consider a diet without artificial additives to be very important.
Food supplements are a form of delivery for people who pay special attention to their health and are therefore careful with their diet. For this reason, they naturally expect the food supplements they take to be completely harmless.
Visit our online shop now and see the wide range of top-quality products that we offer you as fühldichwohl24. We rely on two brands that are very popular on the market. Thanks to VITA1 and ZeinPharma, you have a large assortment and no wish remains unfulfilled.
From vitamin C capsules to vitamin B6 capsules and vitamin D capsules, you will find high-quality and sensible food supplements in top quality. Visit our online shop and find the sensible food supplement in a few seconds. With us you will find top quality at the best prices.